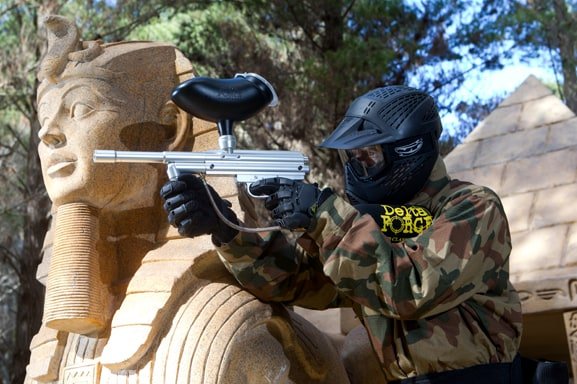 Paintball
Entry Price (Entry + Equipment Hire + 100 Paintballs)
Speedball
Tomb Raider
Tropic Thunder
Jungle Attack
Resident Evil
$100/500
$180/1000
$300/2000
MINIBALL FOR KIDS IS ALSO AVAILABLE AT THIS LOCATION. FIND OUT MORE ABOUT MINIBALL HERE.
We at Paintball Woodhill offer a full variety of scenario game packages. We only book two games a day so there is plenty of time for you to enjoy the different games available on 3 out of 5 game zones.
Play for the day with the lunch or just a couple of hours, it's up to you.
Don't hesitate to book your fun filled day of skirmish battle! Call 0800 667 118 today to book.